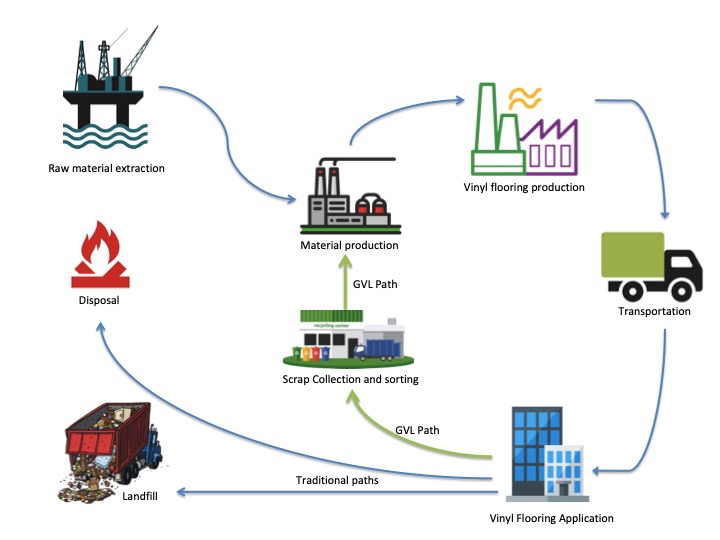 We live in a beautiful world. It is our responsibility to leave the environment in its impeccable conditions to the next generations. We at Global Vinyl believe it is not only our responsibility but also our duty to do so to leave the environment in a better place than we inherited it. 
As part of this initiative, our factories receives end of life Vinyl floor coverings (sheets, tiles, planks, etc) through our collection process from distributors, installation off-cuts from installers and end users. We process them back into usable raw materials and in turn convert them into brand new Vinyl flooring. Even all our manufacturing waste is recycled and incorporated back into new production. In addition as our commitment to the environment we also collect PVC scrap waste from other industries such as cable manufacturers, coil carpets, diary covers, etc to be processed as raw material. All the recycled material is strictly controlled and graded to ensure quality of our products. This manufacturing method not only guarantees a better quality of flooring but also helps to protect the environment.
We also collect samples given to prospective customers once they have served their purpose. This allows the samples to be re-used or recycled rather than thrown in the bin, and ultimately reduces the amount of material going to landfill. 
At Global Vinyl, we make beautiful floors that are truly sustainable.